Original version with German subtitles
Poster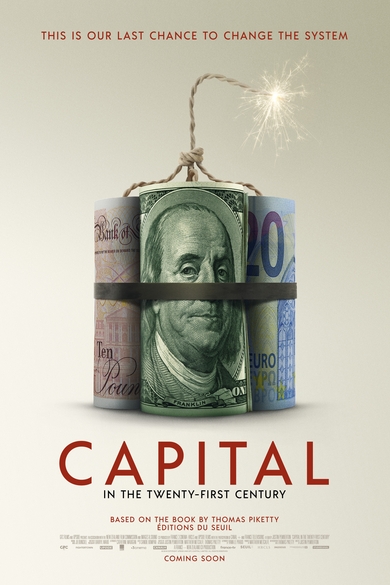 Showtimes
| Date | Time | Room | Price | |
| --- | --- | --- | --- | --- |
| | | Großer Saal (fully booked!) | € 0.00 | - |
Director
Justin Pemberton
Cast
Thomas Piketty, Faiza Shaheen, Gillian Tett, Joseph Stiglitz
Plot Outline
Film adaptation of French economist Thomas Piketty's ground-breaking global bestseller of the same name: an eye-opening journey through wealth and power.
Premiere on January 19 at 13:00 in cooperation with Attac Austria.
Followed by a panel discussion with Franziska Disslbacher (AK), Andreas Novy (WU), Pirmin Fessler (ÖNB) & Alexandra Strickner (Attac) moderated by Iris Frey (Attac)

At the moment the screening is fully booked. There's a waiting list for tickets that are not collected. Please call +43 1 587 8406 for more info.
Update: There will be two regular screenings most likely on February 2 and 16 (more information will be published soon).
 
Production country
FR, NZ