Original version with English subtitles
Poster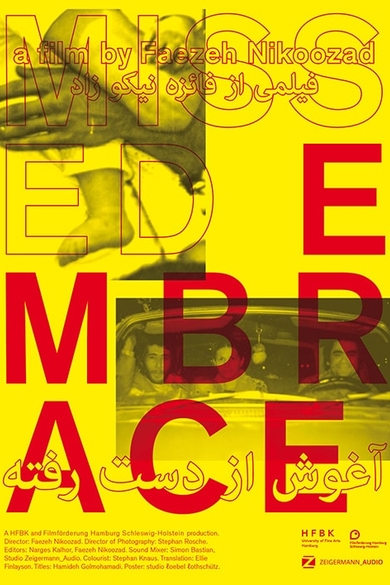 Director
Narges Kalhor / Faezeh Nikoozad
Plot Outline
IN THE NAME OF SCHEHERAZADE OR THE FIRST BEERGARDEN IN TEHRAN by Narges Kalhor (DE, 2019 - 76 min.)
Narges Kalhor sets out with a light touch to undermine traditional ideas about the appearance and making of a documentary film. Her characters: a homosexual teenager from Syria who applies for asylum in Germany, an artist whose work is always traced back to her Afghan roots, and a sturdy female beer brewer of Iranian descent who – against all odds – wants to open a beer garden in Tehran and fights against the windmills of Iranian bureaucracy.
MISSED EMBRACE by Faezeh Nikoozad (DE/IRN, 2019 - 53 min.)
Many years after the loss of her parents during childhood, Faezeh turns to the camera to revisit and rediscover her past. For the first time, in fuzzy home videos, she notices the presence of a strange man in her family. Seeing herself as a child, embracing the man's open arms instead of her own father's, she faces the mystery of the man and her family.
Three-day-pass for all six films: purchase here